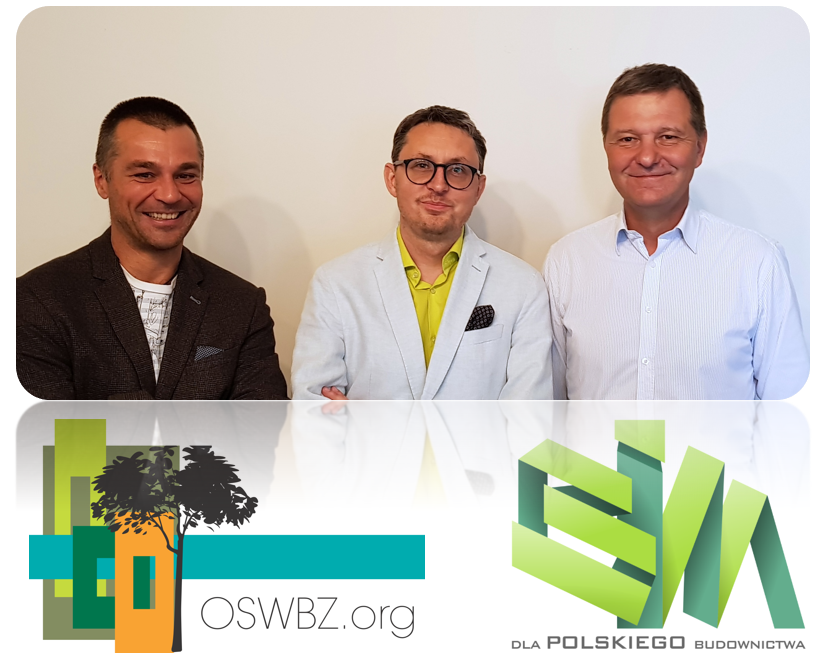 News
Cooperation Agreement
Thursday August 23rd, 2018
We are pleased to inform you that the National Association for the Support of Sustainable Construction – OSWBZ.org and the Association BIM for Polish Construction – SBDPB concluded on 21 August 2018 "Cooperation Agreement". This is the beginning of a common path in the Digital World of Construction 4.0. and a very important step in the educational activity of the construction market in Poland.
The aims of the BIM Association for Polish Construction are:
Development of inter-industry standards required for the use of BIM [Building Information Modeling] technology in the area of ​​issuing administrative decisions in the Construction Law and the Public Procurement Law
Development of Standard Contract Terms based on the principles of the Integrated Investment Delivery as an alternative to popular Design and Build conditions, or of the Contract Engineer institution
Supporting Public Employers through consultancy and training in BIM processes.
For more information on the activities of the BIM association for Polish Construction at: http://plbim.org/